Switchgear
One of the central elements of an automation task is the switchgear.
In our electrical design department, the switchgear for your company is designed using the latest development tool, ePlan P8, and manufactured and pre-tested in our in-house switch cabinet construction department in accordance with the latest standards and regulations. The project planning and programming departments work closely together here so that no interface problems can arise!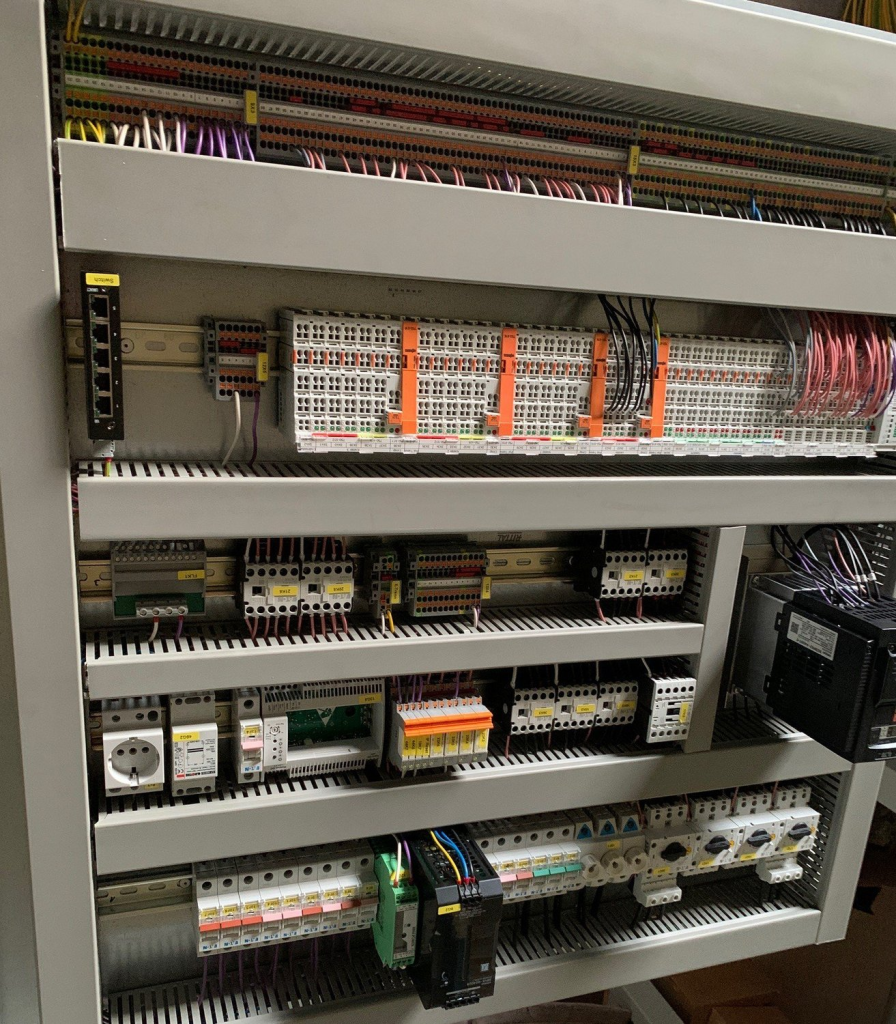 Scales
In addition to the classic bench scales, scales in a wide variety of designs are also used in the applications.
From built-in floor scales with or without a stainless steel pan, drive-on and hinged floor scales to mobile WLAN scales.
All versions have one thing in common. They are designed in industrial quality for everyday use in the bakery.
RFID Link
RFID technology represents the next step in the optimised or semi-automated process control of dough production.
Each cauldron receives the information it needs at the kneader, for dough resting and subsequent further processing, right at the dough making station.
This makes it easier to realise a production of consistent quality every day!
Water mixer & accessories
When selecting all components, we always pay attention to industry and standard-compliant quality!
The high-quality accessories and spare parts can also be used in third-party systems!
Ice water systems
As W&K pays great attention to accurate bulk water calculation and has a great deal of experience due to the large number of recipe control systems supplied, we can also offer you the optimum design for ice water systems.